Post by rolling on Nov 2, 2020 9:07:19 GMT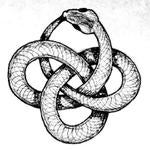 About your Autoskill build, you get 30% autoskill from gear (although I think its better to use Frederico on weapon) then I would guess about 15% from Al's and I don't think its anywhere near enough to proc 3 Dajartes, and It's just no way this can be better for killing weak mobs than just getting out 3 baby wolves and making them use Skill 3 on mob. Anyways I think you should find something more easy to proc then take something out of your gear and add something with "Halves attack intervals".
I also use Coward Blade Dajarte.
But it has less Autoskill.
I know that Summoned creatures do a better job, but I do not want to be so dependent on them.
I'm investing in more Vit, but I'm still being 358, so I need more stat points.
I went using Cyan and Blue Lines because it stills give MATK, and some MP Regeneration.
Arelta because its Atk, Matk, Mp Recovery, and HP.
I like that it is balanced.
While Yellow only ATK and other useless stats (For us) aside it.
I want my Summoner to be balanced and that he does not rely too much on Mp Pots.
At the moment it works well for me.
Why play summoner then? It's the whole point to be dependent on summons and if you don't want to be entirely dependent on them just get tank set and tank for them or something. To be honest I thought u do it only because there's a bug where when you kill enemy they will spawn somewhere in air and you're not able to target then and just to avoid that. I'm sorry to say that but MaxMP, HP and MP regeneration are completely useless because most of your skills and summon skills all depend on your MaxMP even the MP drain when you are in combat and Regeneration works only if you don't do anything so you enter boss and just watch your summons kill it, that makes you even more dependent on summons and in general MP regeneration sucks because it decreases with each summon summoned, MP pots just heal way more.
I personally use Thick Revita (M) and Thick Remagic (M) (Thick Revita (L) for sauro450).
And they are like VERY easy to get.
Try going to Reoctove and check merchants Synthesis.
It asks you for 3 mats and will give you 15 stacks of potions for just 1 stack of each mat.
Materials needed:
Binal (M) - There's quest in Oltoga Village where you asked to kill 30 Mono and it gives you 20 Binal (M) (So 5 quests will make it stack and don't do 99 kills it gives you Binal (L)).
Medical Herb - Uncommon drop from MANY different mobs.
Revita/Remagic (XL) - Reoctove merchant sells these.
Hope you will never have an issue with MP pots. (If I play actively I usually waste them pretty fast but they do the job way better than MP regeneration)