Post by HaT®eD on Jan 23, 2017 13:10:27 GMT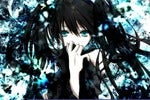 Enchies Magic Blade still hving soft cap by which I Hv 4.7k+ matk I still do only 120k+ wit full buff to nommar...
Also ench needs dark and light origin as seemingly hw,pally and ninja sk Hv been op quite lately.So only fair If we enchies can Hv our own dark and light origin right? Meh, hw no need elemental boost on zero already so op.
Why not a spellburst rate for m.blade and it is raised by Dex using double base value of spellburst on hw?If u say it is op then know ur place fella hw that zero is already op when spellbursted and M.blade cant spellburst even If u Hv spellburst rate eqs
Minstrel songs need hp and they r hard to survive without decent party or tankability. Mins's Dragonewt Song is still dependant on Atk of party member...And also judging on how Minstrels hard of survivality or firepower at before 150 seems to be not so fair.
In the end I Hope Asobimo can help more on this 2 classes cus their firepower is somehow lacking to be balanced ingame. Mins survivality issue also need to be taken into consideration.
Eh...that's cuz you build your mins squishy... Vit-int-dex-RL mins is tanky enough then add hp equips+life song=instant 200k hp... Then overcap the def of equips for more survivability
Altho it's solo capabilities is a bit lacking it caries the best buffs on town... It's buff shouts OP... Come on, all vaccs in a single buff, increase magic and physical, 1mp cost, max atkspd, 100% hp natural recov...Although, -10%hp/song hurts a lot
Then comes the enchanter... In which... It needs a lot of love... Making their autoskills AOE looks fun... Then the spellburst for m.blade looks good too... And more dmg is also welcome
Assassins... they've been lost in the shadows after sk nin came out ... Welp only area they're lacking is dmg I guess... Or maybe give em AOE?
Servant, bk, alche still got some unreleased skills so they've still got a lot of hidden potential